IVSEC PRO 880B 8MP 4K 106° 25fps Sony Starvis Sensor w Advanced AI PoE ONVIF Bullet Camera

IVNC880B-AI
The 880B IP security camera offers Advanced Deterrent features such as White Light, Red/Blue Strobing Lights and/or Siren all of which are programmable via a schedule. The cameras also support 2-Way Audio where you can talk and listen to the camera scaring off a would-be intruder or talk to the postie. Stylish Housing is a complement to any home or business, where it is large enough to be noticed and small enough to fit in with the style of the property. The Camera Housing is made from Alloy which is sturdy and rated to IP67(completely weatherproof) which means you can install it practically anywhere.

Motion Detection and Alerts: Using a combination of Motion Detection and AI functions will reduce false alarms significantly. Unlike PIR Detection, which is limited to 6metres, the AI function can trigger alerts greater than 30mtrs and can specifically target a person or vehicle. As every installation and environmental factors are different using a combination of AI and/or motion will ensure you can choose the best setting for each camera. Using the schedule, you can run alerts only after 9pm and before 5am for example. The 880 Series has extended AI capabilities for reporting, face database and number plate detection.

The IVSEC 880B/D IP security cameras feature an 8 Megapixel SONY Starvis Progressive CMOS Image Sensor with a 2.8mm Lens offering 106° Viewing Angle. Built-in IR / White Light / Flashing Red Blue Lights gives you the option of either Colour Night Vision, IR Night Vision and/or Flashing Deterrent. The Sony Starvis Sensor performs excellently in low light environments.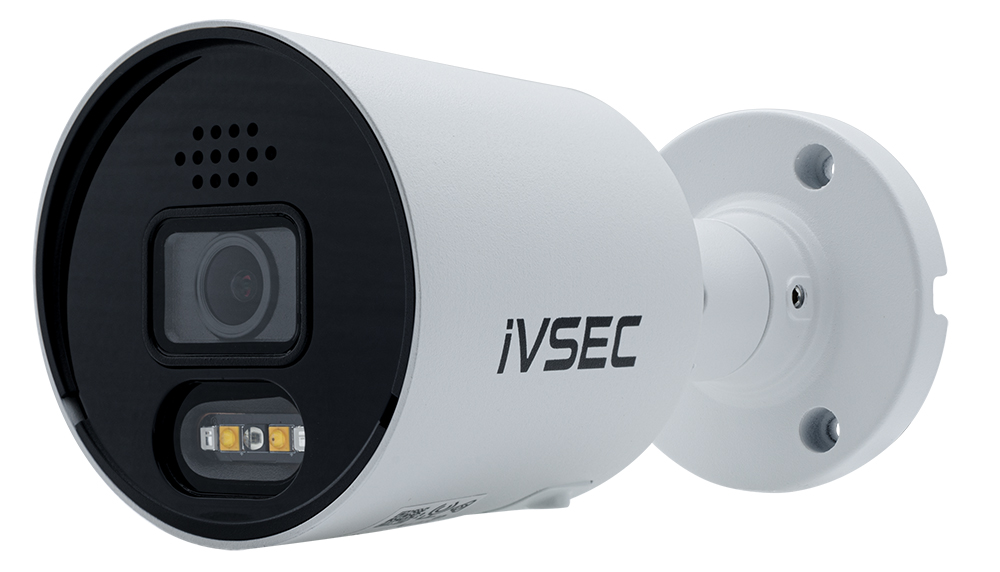 When used together with the IVSEC 8000/9000 series recorders, this camera will be automatically detected with Plug & Play. This 880B camera features an IP67 water-resistant which means this video surveillance camera can be used both indoors and outdoors. This camera features H.265+/H.265/H.264+/H.264 video compression technology. A solid investment in quality CCTV being very feature rich. Perfect for Business, Retail and Home, a great all-around system.

Key Features:
8MP SONY Starvis 1/2.8″ Progressive CMOS Sensor @ 25fps
2.8mm 106° Angle of View - perfect for installation in the corner of the room or looking over a yard.
256Kbps - 16Mbps Bitrate | H.265/H.264 | 3 Streams | CBR or VBR
ONVIF Profiles S/G/T - will work on other recorders &/or other cameras that are compatible with this system*
White, Red/Blue and IR fully adjustable lights
Supports up to 256GB microSD for recording at the edge with Dropbox Cloud option
Camera can be used standalone via a network switch
Cameras support PoE or 12V
AI Functionality - 880 Series, the "Heavy Lifting" here is performed by the Camera's in-built AI Module

AI mode can be set to Active on each camera: It is important to give each camera a task in your setup
One AI function is allowed at a time on EACH camera - so plan out your setup and assign the correct AI function to the appropriate camera.


Face Detection (supports AI Face Database at the camera including Attributes: Male/Female, Age, Glasses, Mask, Expression)
Number Plate Search (The Camera recognizes Number Plates and you can search by Number - best used max 15mtrs from the camera)
Human & Vehicle Detection - detects a Human or Vehicle for more accurate alerts
Perimeter Intrusion
Line Crossing Detection
Cross Counting | Counts the number of objects crossing a line
Stationary Object Detection
Heat Map (Excellent option for retail, create a map of where your customers go in your store and merchandise your store accordingly)
Crowd Density Detection
Queue Length Detection
Rare Sound Detection

Standard Motion Detection + AI can work simultaneously
Option for Continuous Recording, AI, Motion Detection or Alarm Recording
Easily accessible reset switch and microSD slot.
Crystal Clear Clarity
Very High 8MP UHD Camera ensures every detail is captured with precision, for the ultimate surveillance experience.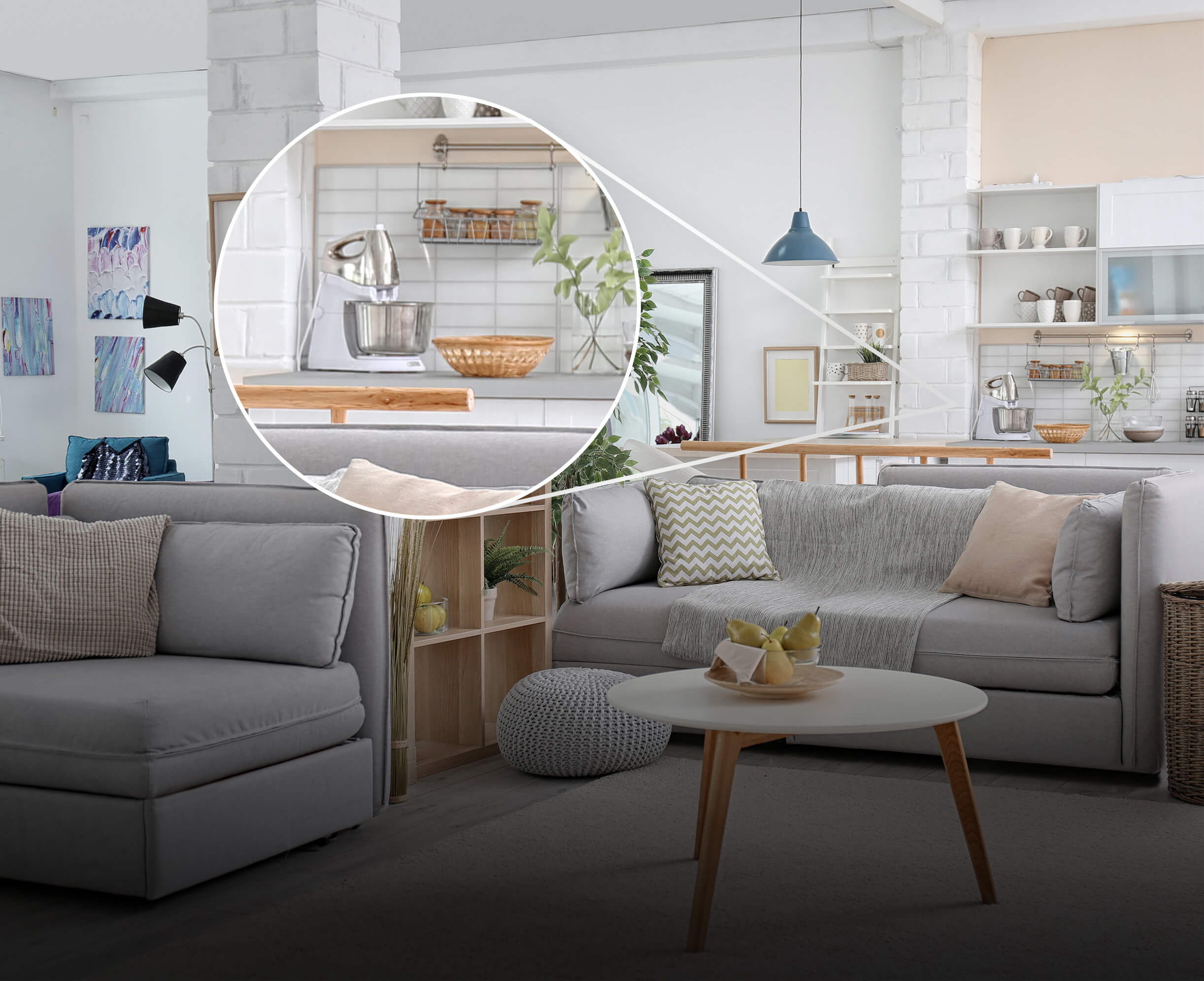 Capture the Moment
Incredible speed, providing you with smooth and seamless footage. Never miss a moment.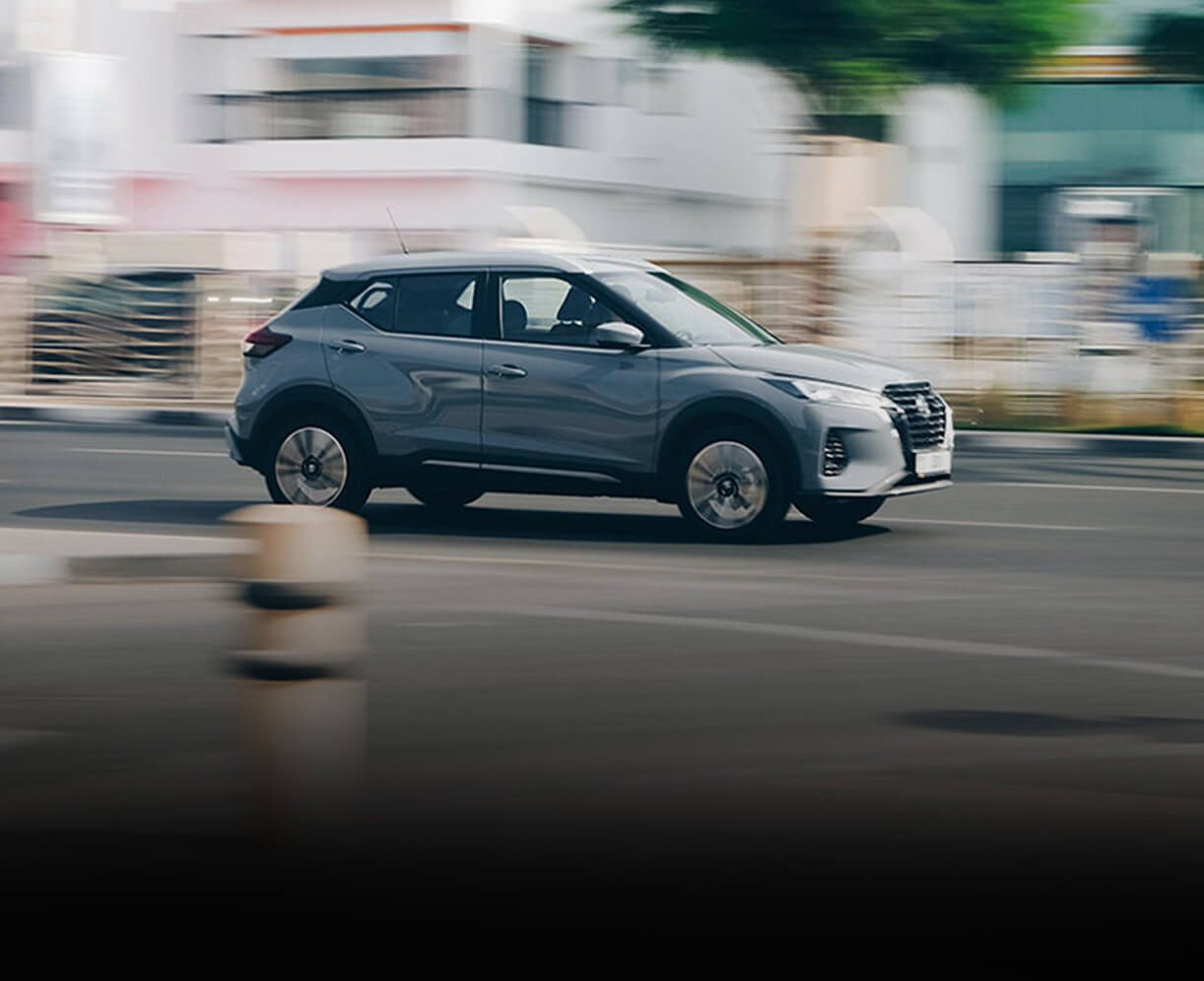 Cater To Your Surveillance Needs
The device configuration tool enables seamless maintenance and allows searching the network for IVSEC devices.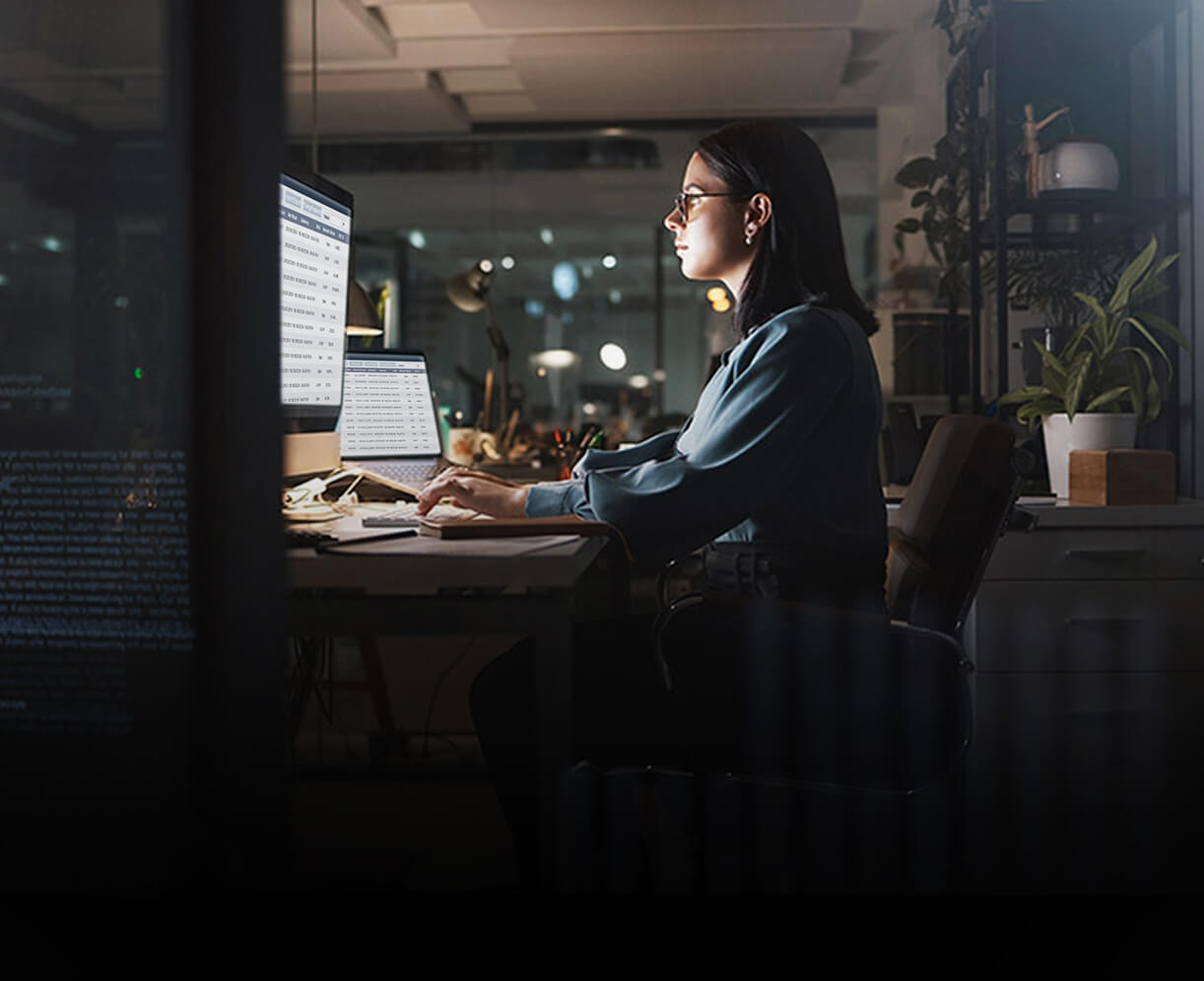 Monitor & Update Remotely
View live camera footage, receive alerts on the go, schedule alarms, and more with the iVSEC App.
Full Vivid Colour
Advanced Features with Vibrant Color and High-Quality Imaging at Night.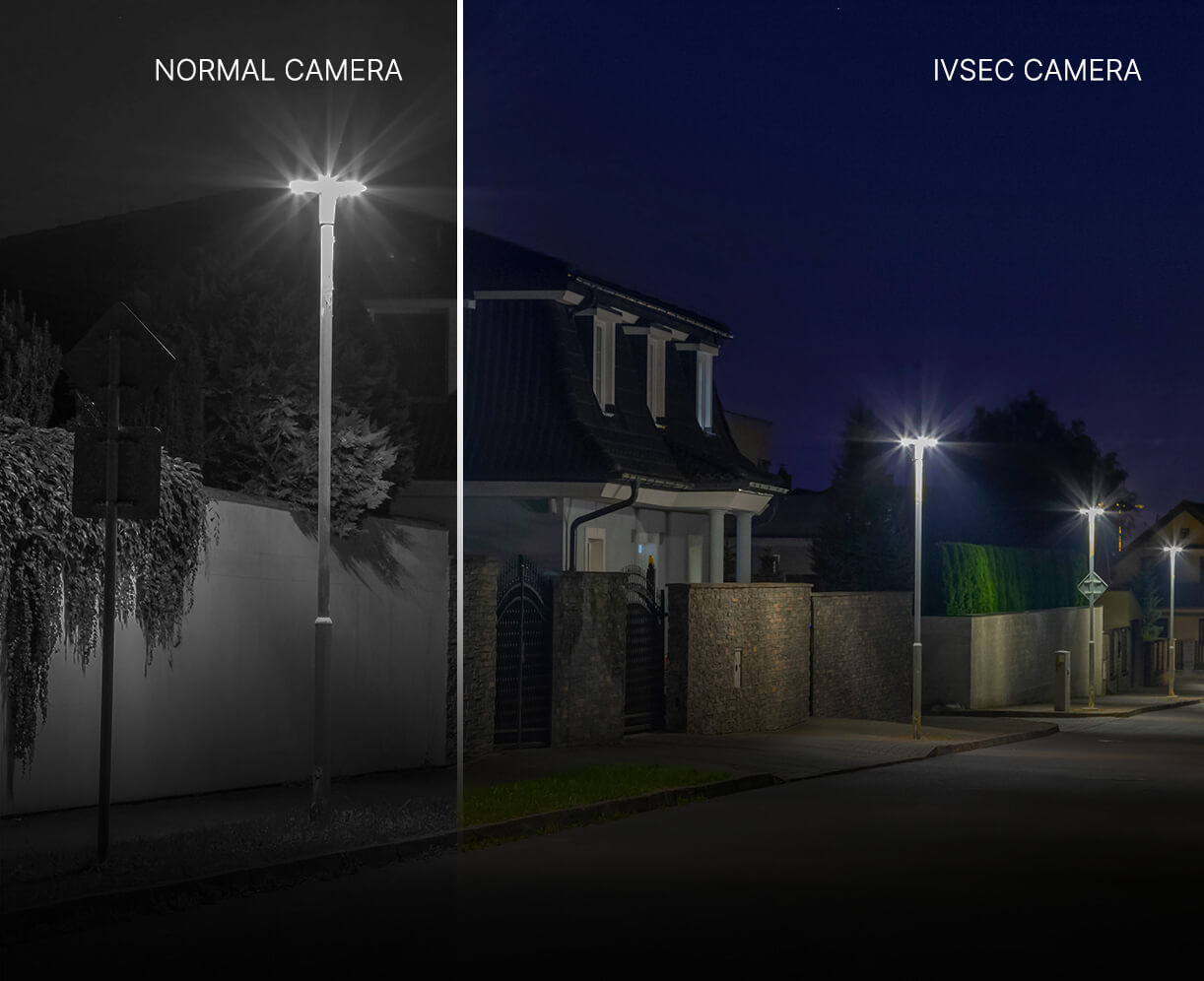 Deter, Detect, And Defend
In-built protection Siren, Flashing Lights, and Scheduling Assistant for Enhanced Security. Advanced Deterrent.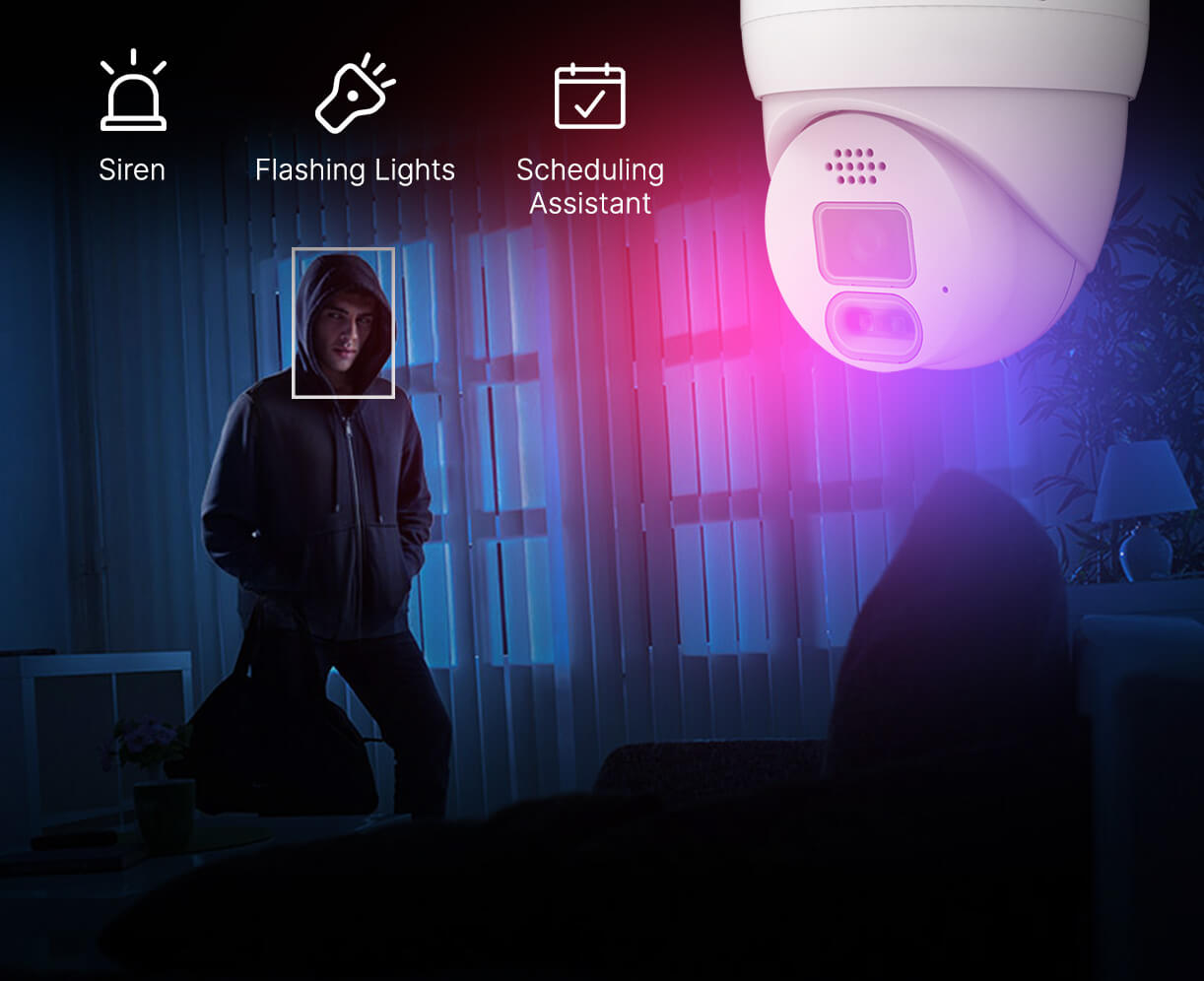 Value AI
Complete protection with accurate and targeted alerts to potential threats & reducing false alarms.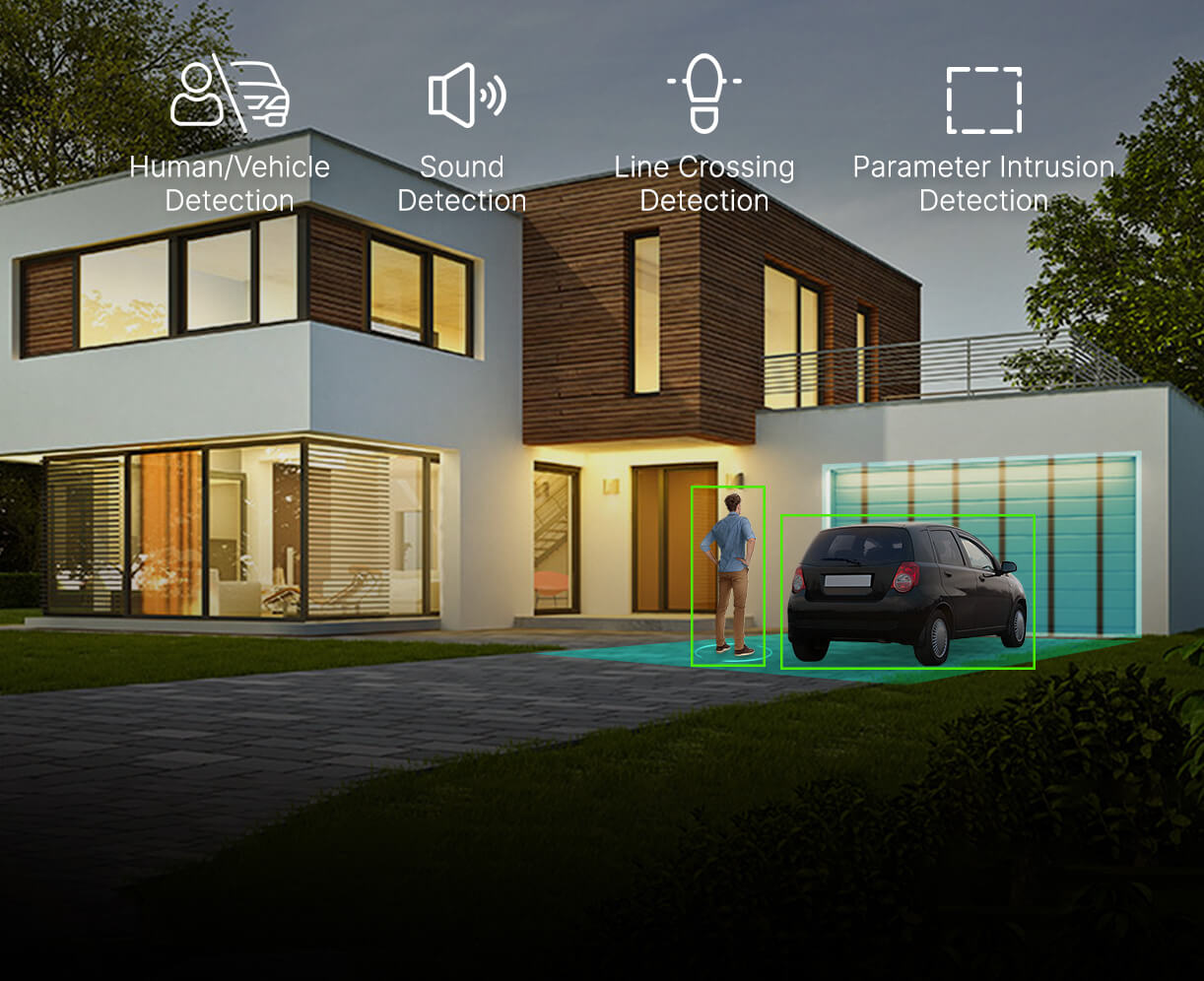 Two-Way Audio
Allows for remote communication between the camera and a connected device.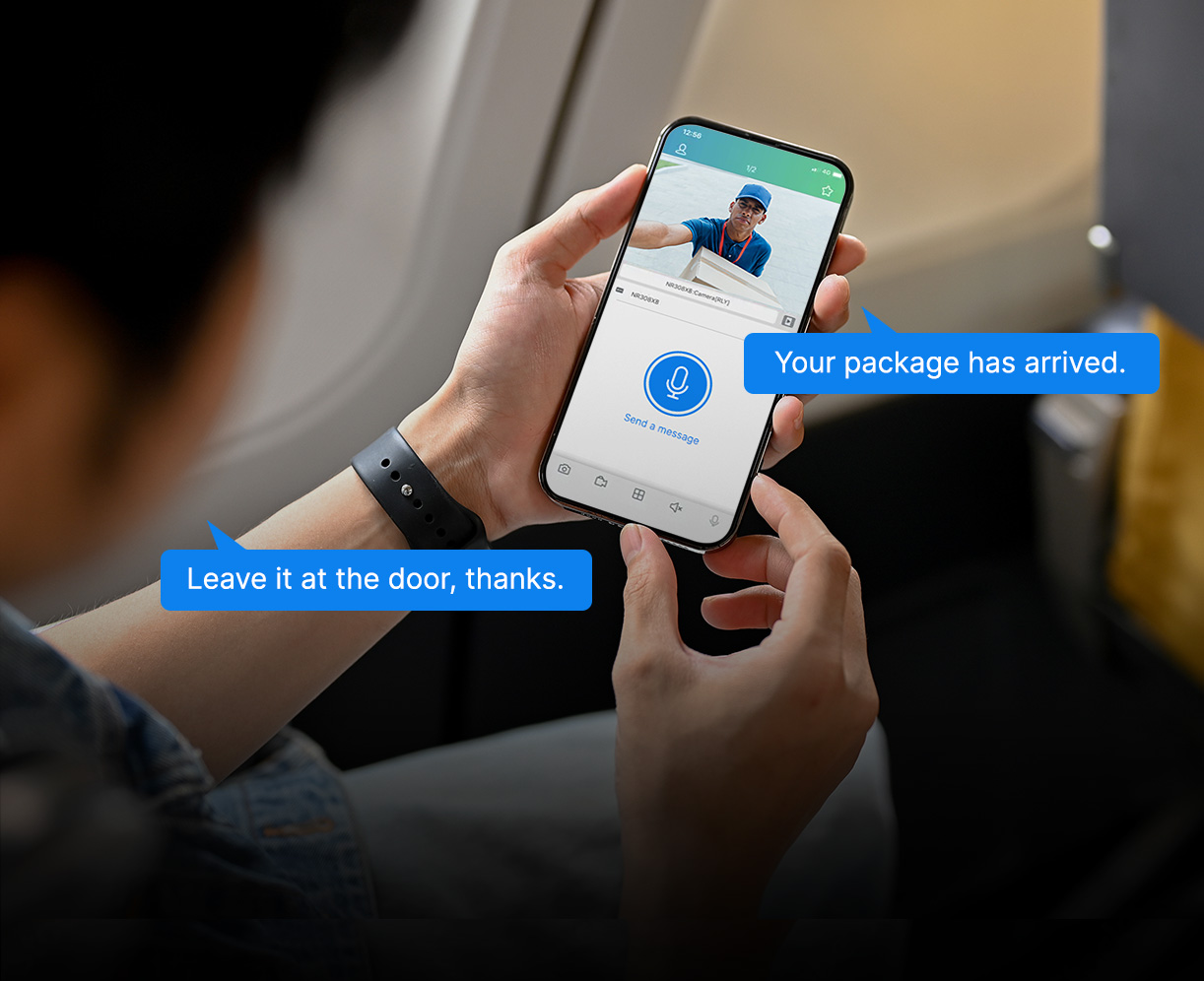 Sensor & Schedule Light
Motion-triggered smart night vision provides colour even in dark conditions.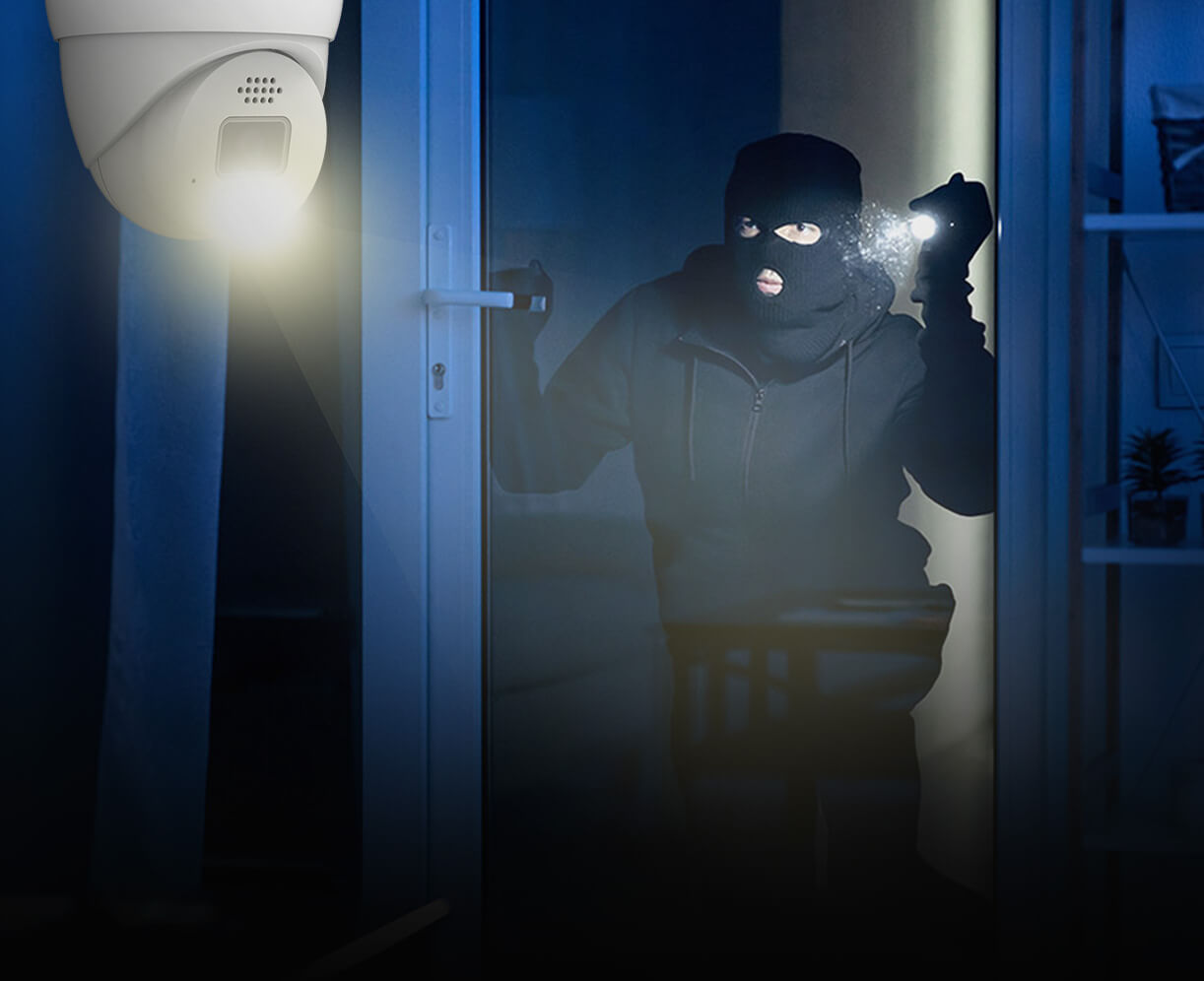 Made To Withstand The Elements
With a metal casing, IP66 provides weatherproof monitoring & incredible durability.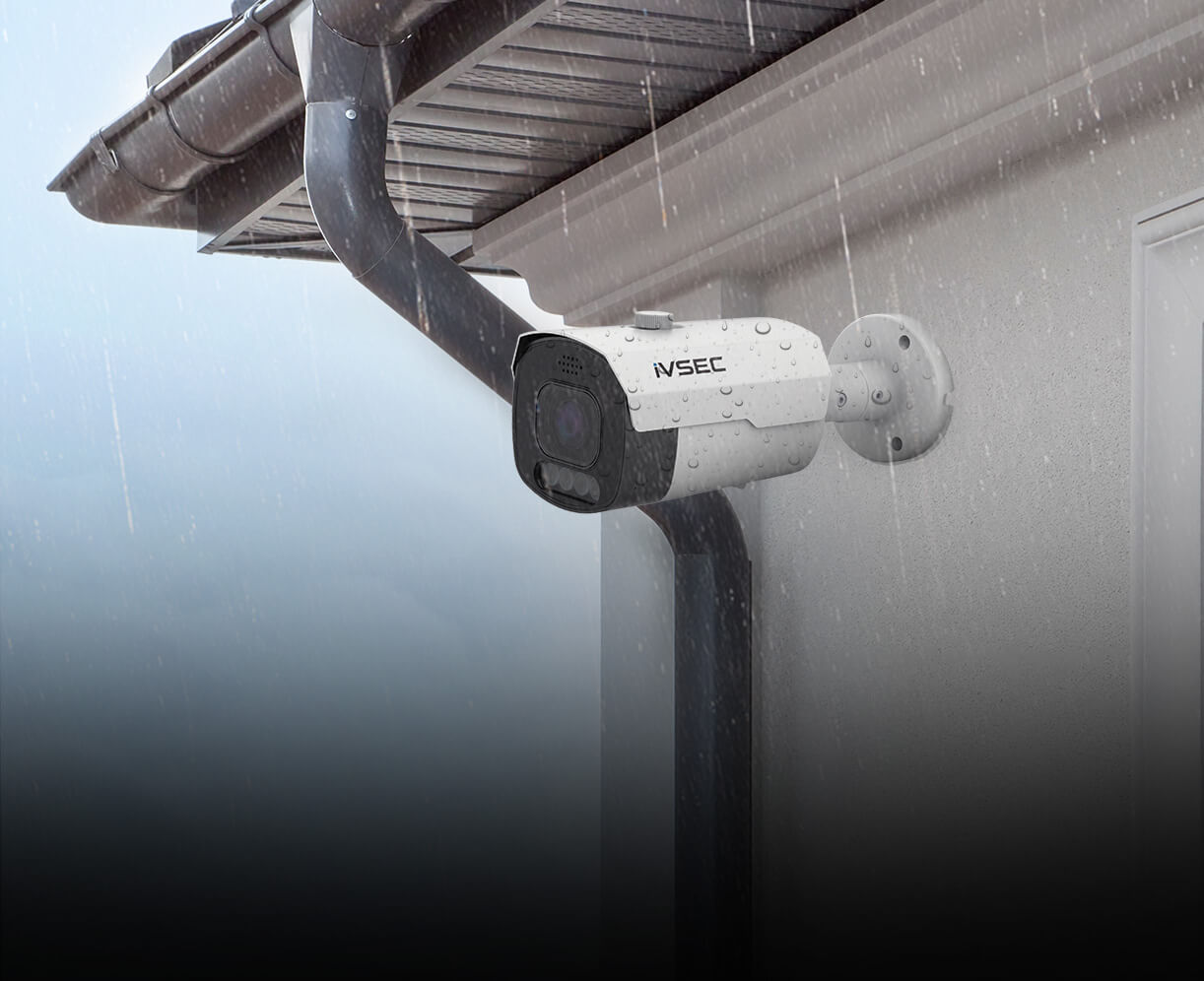 Video Management Software
Aggregate NVR/IP cameras easily. Pool viewable camera channels & feeds at numerous locations.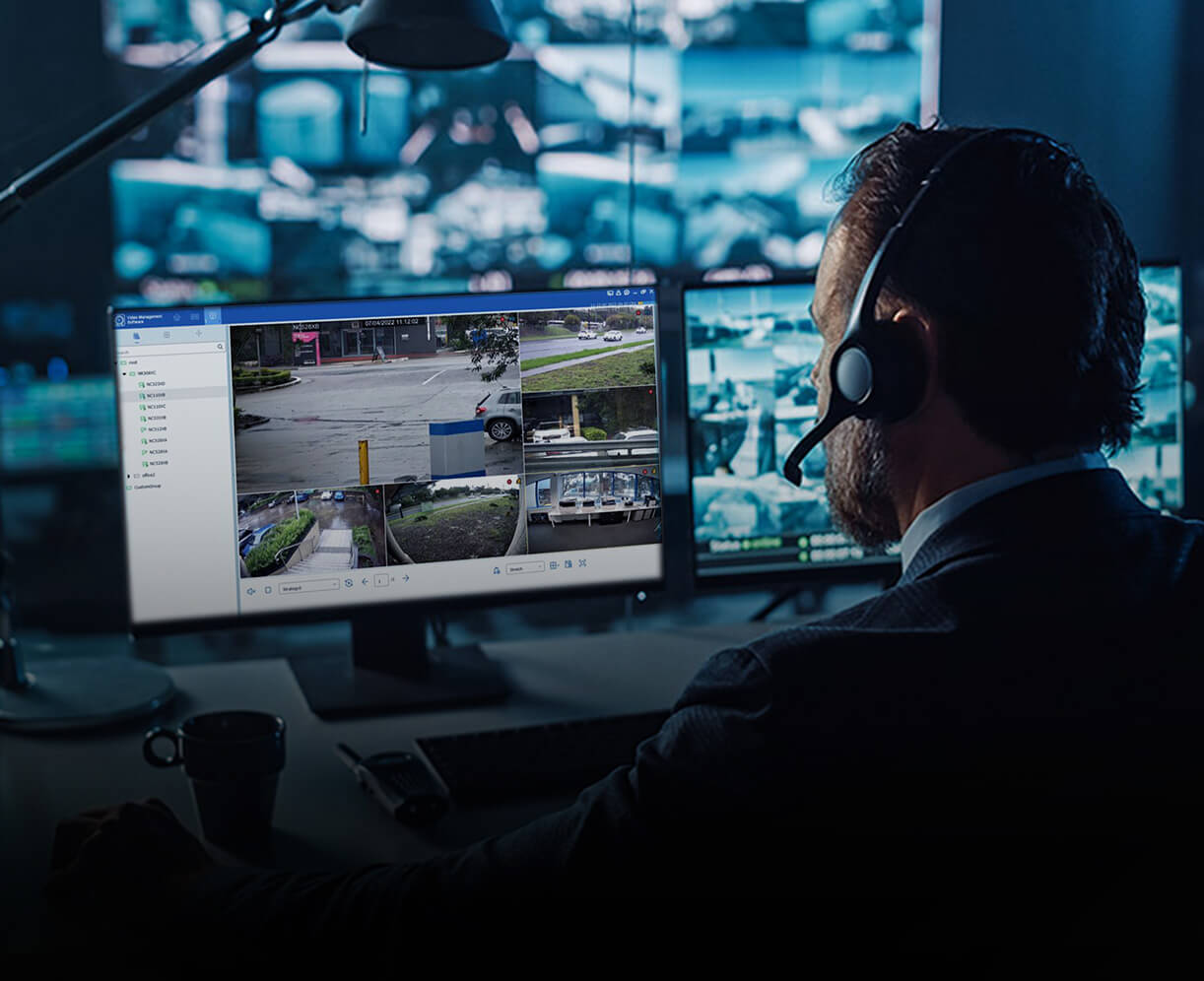 Camera Specifications:
Image Sensor
SONY 1/2.8″ Progressive CMOS
Frame Per Second 8MP
25fps
Starvis
YES
Image Sensor Type
IMX415
ISP
Fast Novatek NT98529 Processor
Maximum Video Resolution
8MP 3840(H)×2160(V)
Minimum Colour Illumination
0.007lux
Min. Illumination B/W
0lux@IR LED ON
Lens
2.8 mm (H.FOV: 106°)
Operational
Min. Object Distance
2M
Lens Type
Fixed (M12)
IR LED
1
Warm Light
2
Red, Blue Light
2(1 Red & 1 Blue)
IR Viewable Length
Up to 35m
Warm Light Viewable Length
Up to 30m
Type of complementary light
Default warm light, switchable infrared light
Motion Detection
Off/On (8 Level)
Wide Dynamic Range
DWDR
Digital Noise Reduction
3D DNR
Day/Night Mode
Full-colour Mode/Day & Night Mode/Schedule
White Balance
Auto/Manual
Electronic Shutter Speed
1/5 ~ 1/20000s
Privacy Zone
YES
Motion Detection
YES
Facial Recognition
with NR8-8000, NR16-9000
On-Board Storage
Micro SD slot, up to 256GB
Cloud option (camera only)
NA
Audio
Two-way Audio up to 8m
Siren
YES
Custom Voice
YES
Hardware Reset
YES
Smart Feature

"Face Detection(FD) Human & Vehicle Detection(PD&VD)Perimeter Intrusion Detection(PID)

Line Crossing Detection(LCD) Cross Counting(CC)Stationary Object Detection(SOD)

Heat Map(HM)Crowd Density Detection CD)Queue Lenght Detection(QD)

Rare Sound Detection(RSD)"

Network
Ethernet
RJ45(10/100BASE-T)
Video Compression Format
H.265/H.264
Resolution

"Mainstream@20fps

8MP (3840x2160), 5MP (2592x1944, 3072x1728), 4MP (2592x1520), 3MP (2304x1296), 1080P (1920x1080), 960P (1280*960), 720P(1280x720)

Substeam@20fps

720P(1280x720), VGA (640x480), QVGA (320x240)

Mobilestream@20fps

VGA (640x480), QVGA(320x240)"

Video Quality Adjustment
256Kbps ~ 16Mbps
Multiple Streams (encode format)
3 Streams
Bitrate control method
CBR/VBR
IP
IPv4 / IPv6
Protocol
"TCP/IP, HTTP, DHCP, DNS, DDNS, RTP/RTSP, SMTP, NTP, UPnP, SNMP, HTTPS, FTP"
Security
IP address filter; complicated password; Authenticated username and password
Application Programming Interface
ONVIF (Profile S/G/T)
Web Viewer

"IE10/11

Safari V12.1 above

Firefox V.52 above

Google Chrome V.57 above

Edge V.79 above"

Software
Device Search/Config Tool, Surveillance Client (CMS/VMS), Mobile app (QR code)
Environmental
Operating Conditions
-20~+60°C/less than ≤ 95% RH
Ingress Protection
IP66
Indoor / Outdoor
Both
Electrical
Power Supply
Power over Ethernet IEEE 802.3af, DC12V
Power Consumption
Ave. 290mA
Mechanical
Material
Alloy Metal Construction
IVSEC PRO 880B 8MP 4K 106° 25fps Sony Starvis Sensor with Advanced AI POE ONVIF Bullet Camera
Brand: IVSEC
Product Code: IVNC880B-AI
Availability: In Stock